30mar(mar 30)1:00 am25apr(apr 25)11:00 pmOnline Evangelism Seminar for Banteay Meanchey Church Leaders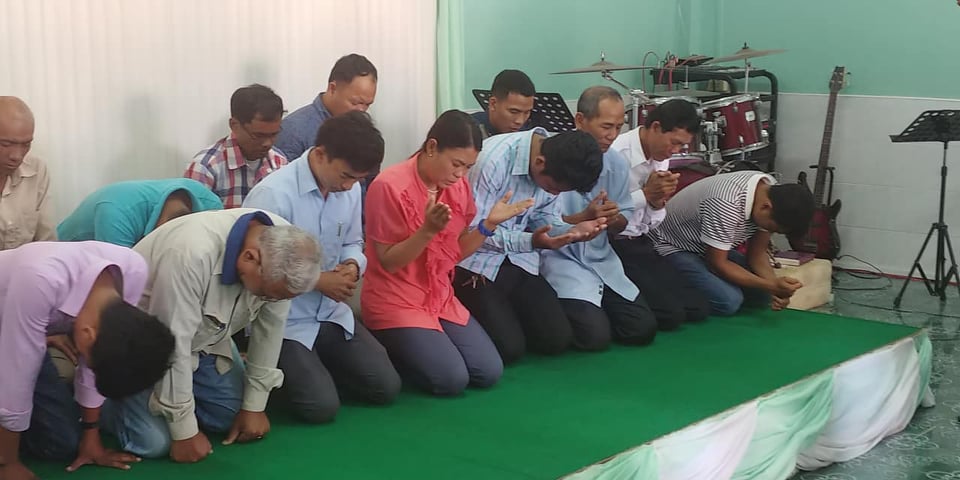 Event Details

Thanks to the generous offer of Evangelist P. J. Maduri, DCMi is offering an online evangelism seminar for a group of English-speaking church leaders of Banteay Meanchey, Cambodia in the months of April.  Initially, P. J. purchased an around-trip ticket to Cambodia to teach this seminar live, but lock-in orders due to coronavirus outbreak both in Cambodia and U.S.A. made it impossible for him to go to Cambodia.  Instead, P. J. was willing to upload his teaching material on his ministry website for the Cambodian leaders to access and learn.

It is our plan that these English-speaking leaders will learn evangelism first during this time of coronavirus-caused pause.  Once the threat of the virus is gone, these leaders will teach Cambodian speaking leaders and believers what they will have learned via online about evangelism.
Time

March 30 (Monday) 1:00 am - April 25 (Saturday) 11:00 pm
Prayer needed
Please pray that this group of leaders will really grasp the concept of evangelism through this class and then they will be able to teach others how to share the gospel and how to make evangelism.